Saturday, 20 June 2009
Narrabundah FC 3
P. Romero 18′, Muller 31′, 89′
Canberra FC 2
Hanbalovic 56′, Scrapovic 75′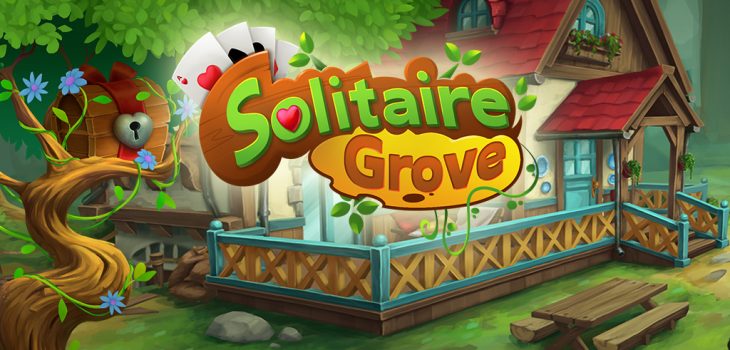 On an overcast but mild day in Narrabundah, two missiles from Dave Muller sealed a heart-stopping victory for a battling Narrabundah side, who fought with 10 men for the final half-an-hour of the match.
Canberra FC came into the match as unbackable favourites against Narrabundah, having conceded only 8 goals in 9 matches whilst plundering 42 at the other end. This was a side that had dropped only five points this season so far with a squad that consisted mainly of young players who didn't quite manage to make the Canberra FC Premier league side. They expected little resistance from a Narrabundah side battling to get into the top four, the contempt for their rivals clearly exhibited when it took 5 minutes for a linesman to be organised as the substitutes bench complained "I [censored] didn't pay $500 to capital football to run a [censored] line".
Eventually though the match kicked off and from the outset it was clear they were in a match as Narrabundah defended resolutely and gave little time to settle on the ball. Canberra FC were dominating possession but Narrabundah were holding their shape well and forced the play out wide, winning the ball with superior numbers and then breaking quickly. Unfortunately for Narrabundah, one of their main attacking weapons in the 6-ft speedster Dziubinski was being well marshaled by the 7-ft monster named Gigantovic playing at the back for Canberra FC.
Neither side was looking very dangerous in the initial period 15 minutes with Canberra FC happy to keep the ball at the back, and Narrabundah happy to mop up any incursions and try to get a goal on the counter. After this cagey initial period, Narrabundah put together some good play and earned a succession of corners. After a couple of close calls, Paulo stepped up to swing a corner in from the right. He whipped it in with venom and to the delight of the watching hordes, it swung straight in at the back post. Narrabundah were up 1-0.
Canberra FC were stung but once again found an organised and uncompromising Narrabundah defense very difficult to break down. Canberra FC were always dangerous off set pieces, especially with Gigantovic attempting to get his oversized head on every corner, but Narrabundah always had numbers challenging and Pena in goals had little work to do. Ibaceta was having a field day in central midfield and was causing plenty of problems when Narrabundah broke forward as well, on one occasion delighting the crowd by flicking the ball up and volleying in a dangerous cross from the sideline in one motion, a neat move which almost led to another goal.
Narrabundah would not have to wait long for their second goal in any case. A quick break down the left was initiated by Emmy Park before Muller burst forward from right back. The ball switched to the right where the momentum looked to have been lost as two defenders confronted him. However, a quick burst and some fortunate bounces saw Muller with the ball just outside the corner of the 18-yard box where he unleashed an unstoppable shot inside the near post top corner. Narrabundah were 2-0 up and in dreamland.
If Canberra FC weren't woken up by the first goal, they certainly were now and they poured forward, Gigantovic looking particularly dangerous charging forward on the left. But Narrabundah's defense wasn't about to be worried by more numbers. They continued to hold their shape, crowding the ball out wide where it could be won easily. Coulter and Tate were rocks at the back cleaning up any balls that came through whilst Russell in front of them was winning every challenge. As the half time whistle blew, it was a despondent Canberra FC that left the field whilst Pena had yet to have his hands warmed.
After the break, Narrabundah started again where they left off. Defending in numbers and attempting to break quickly when the chance presented itself. They were now sitting very deep though and were struggling to hold onto the ball going forward. As Canberra FC turned up the pressure, tempers began to fray as frustration set in from their lack of penetration. Eventually the goal arrived though. Another cross was whipped in but this time Narrabundah were unable to clear their lines. The ball pin-balled around the 18-yard box, until finally it fell to the feet of a Canberra FC player, who smacked it from 3 meters out straight into Gonzalez standing on the goal line . Disastrously for Narrabundah it hit Gonzalez' outstretched hand and the referee had little choice but to award a penalty and a straight red. The penalty was dutifully converted and Canberra FC had their life line at 2-1.
Narrabundah, now a man down, were sitting deeper and deeper as Canberra FC pushed for an equaliser. Dziubinski had now switched sides to avoid the attentions of Gigantovic and was causing some headaches at the back. One incident in particular leaving Tony 'mad dog' Romero fuming on the sideline after Gigantovic appeared to trample down Dziubinski when clear through in the box whilst the referee was still focused on a earlier late challenge on Russell further up field. Nothing was called and Canberra FC had a let off. It was to get worse for Narrabundah as Canberra FC then went on to score a second. A through ball looked to be safely shepherded out by Weir on the by-line when an enthusiastic Canberra FC attacker mowed him down from behind before squaring the ball to the edge of the 6-yard box where it was clinically put in off the far post, leaving Pena with no chance. Narrabundah were fuming, but the referee was unsympathetic to their pleas.
It appeared Narrabundah were done as Canberra FC poured forward looking for the winner. Despite the numerical and psychological advantage, Canberra FC were still creating very little with only Gigantovic looking dangerous from set pieces. As the clock wound down, a rare Narrabundah foray into the Canberra FC half resulted in a free-kick from 25 meters out. After an on field discussion, Muller stepped up. A hush fell over the ground as he carefully placed the ball and stepped out his run-up as the players jostled for position in the box, eager to clean up any spilled catches. Muller took his run up and launched an absolute missile that flew over the wall and into the top corner, the goal keeper getting nowhere near it. Everyone from Narrabundah exploded (except Danny Park who had been cheering from the moment Muller began his run up). Narrabundah had snatched the lead with two minutes to go.
Canberra FC poured forward for the final 2 minutes but were unable to carve out any real openings. The final whistle blew and Narrabundah exploded again. The crowd invaded the pitch, champagne came out and 'Narrabundah Trac-a-tra' was sung with a new gusto.
This was the best performance so far from this Narrabundah side and Coach Romero will look to build on this. A lot of players came of age today with all 16 players involved impressing. The key will be to keep this level of play up in the coming weeks. Too many times teams that secure dramatic victories have a come-down period, something that must be avoided for this team to keep their top four aspirations.