Saturday, 5 June 2010
Narrabundah FC 5
Queanbeyan City 1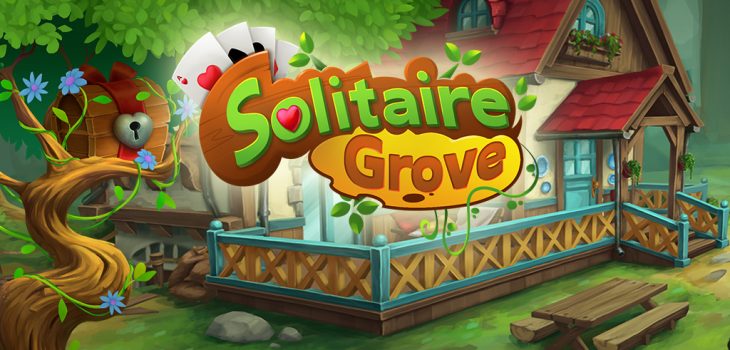 Scoring
1 – 0 J. Krithinakis (pen) 3′
1 –1 L. Richie 11′
2 – 1 D. Tadic 34′
3 – 1 J. Krithinakis 56′
4 – 1 J. Quick 78′
5 – 1 S. Dziubinski 85′
On a day buzzing with anticipation with all 4 Narrabundah teams playing at home together for the first time, both sets of player arrived highly motivated for this key clash. Queanbeyan had gotten the better of Narrabundah on their previous meeting, the boys in red turning out an insipid performance to go down 2 – 0 at the Riverside.
This had given the home team plenty of motivation to get one back on a team who had subsequently gone on to lose every other match bar one, and an allegation of team stacking hangs over that result.
Queanbeyan also appeared to arrive highly motivated for the match, judging by the over excited nature in which one Queanbeyan player decided to play bumper cars with his teammate's Lexus in the car park. Despite confidence being high for the home team, it soon turned to dread as Narrabundah realised who had arrived to officiate the proceedings. Despite the official's pre-game banter, it was to turn out to be a classic case of ridiculous calls, lottery style awarding of yellow cards and comedy capers.
The match kicked off and Narrabundah immediately went on the front foot, and within 2 minutes had a penalty, though not intentionally. A throw in from the right was brought down by Dziubinski in the corner of the 18 yard box. Ridiculously, the Queanbeyan defender, despite there being little danger, ran straight through the back of Dziubinski with his arms out stretched. The official blew what he though would be a soft free kick on the edge of the box only to realise he had in fact given a penalty to his loathed enemies. Krithinakis was clinical from the spot and Narrabundah were 1 – 0 up.
Now the capers would begin. Realising he had swung the match in the favour of his nemesis, the Official set about squaring the ledger, awarding Queanbeyan a succession of 6-7 ridiculous free kicks culminating in a direct free kick on the edge of the 18 yard box after a shot charged down by Bedin was 'adjudged' to have been handled. The resulting free kick was taken by the front man of 70's group The Commodores, Lionel Richie, and although not struck particularly hard, contained extra funk and managed to evade Ruiz in goals. Queanbeyan had their equaliser.
Narrabundah now had been severely knocked out of their stride as every decision seemed to go against them, players lost their composure and Narrabundah played some of their poorest football for the season. However, despite Narrabundah not being able to string three passes together, Queanbeyan were rarely threatening, long range efforts largely serving as catching practice for Ruiz. However, one such effort did have to be brilliantly tipped onto the post by the fully stretched Narrabundah custodian.
Narrabundah were still looking dangerous on the break though and should have retaken the lead when Dziubinski ran clear through, squared for Cummings only for the resulting shot to be fired narrowly wide. A few minutes later, Narrabundah did retake the lead. Dziubinski who had made a nuisance of himself all game managed to cause confusion in the already confused Queanbeyan defence, the resulting ball breaking kindly for Tadic who held his nerve to send the keeper the wrong way and finish clinically one on one.
The official however was not happy to see the Reds back in front and when an opportunity presented itself, was only to happy to give Queanbeyan a life line. A quick break by Queanbeyan looked to have Narrabundah stretched, only for Exposito to put in a last minute sliding tackle, his touch causing the ball to break for Ruiz in goals who happily dived on it, assured that such a tackle could surely never be considered an intentional back pass. He thought wrong, the Official only too happy to award a free kick for a back pass and, perhaps urged on by the screeching of the coked up Queanbeyan manager, decided to make it a direct free kick for good measure. The whole comedy routine was capped off when the midget Queanbeyan midfield changed his boots for pitching wedges and blasted well over from fully 5 meters out. The half time whistle blew much to Narrabundah's relief and the safety of the dressing room awaited.
After a half time speech mainly centered around Padrotta attempting to calm the Reds down, the players re-emerged in a determined frame of mind. A quick word to the more Narrabundah friendly linesman also seemed to have a calming influence on the man in the middle as the free kicks thinned out for both sides. Narrabundah by this stage had given up attempting to play football on what now has to be one of the poorest pitches in Canberra, and were happy to make sure the ball was taking bobbles and awkward bounces in the Queanbeyan half. This appeared to be working as Dziubinski and Quick up front were inches from bursting through on several occasions.
Queanbeyan though soon had a glorious chance to even the ledger once again when the youngster on their right wing cut in with pace, evaded several tackles (including one from this correspondent) and burst clean through on goal. After having done all the hard work though he could not keep his composure for the shot and sliced wide when one on one with Ruiz.
The game breaker for Narrabundah came soon after and would come from an unusual source. A ball was cleared from the Queanbeyan box and fell kindly for Krithinakis fully 40 meters from goal, he let it bounce once and, despite the onrushing horde of midgets, hit a volley which looped over the heavily obese Queanbeyan keeper and into the far top corner.
Queanbeyan, hearts broken, were now in self destruct mode. As Lionel Richie attempted to pick fights with any one who had the audacity to take the ball off him and his attacking team mate resorted to diving, Dziubinski and Quick were having a field day in the Queanbeyan defense. Dziubinski on several occasions getting in behind, one such time saw the Queanbeyan defense attempting a rugby tackle to stop him ("play on"). But the killer touch in front of goal was lacking. Quick though had no such issues and neatly finished his chance for his 3rd goal in two matches.
Narrabundah were now in party mode and even the attempts to start fights by the now massively frustrated Lionel Richie was not able to knock them out of their stride. Dziubinski finally breaking his duck and getting on the score sheet in the dying minutes with an excellent finish into the far corner.
Another hard fought win for Narrabundah who were pushed by a Queanbeyan team whose general play belies their low position on the table. Narrabundah again though will lament their lack of control on this match as they failed to keep the ball for large portions of the match. Although a large part of the reason for this is the terrible playing surface, Narrabundah will hope to do better in coming weeks.